You have had a long journey, but now you have arrived! The garden gate opens in front of you, inviting you to walk between the large hydrangea bushes towards the colourful house. Past the lush greenery, following the path, you approach the voices.
Now you can see them: a mixed group of women of all ages. They are standing in front of the open doors, having a lively conversation. Or rather, multiple conversations at the same time.
One of the women, she has rainbow colours in her hair, raises her eyes, sees you and waves.
She raises her voice: "Ah, wonderful, we are complete! Now, go on through to the studio, darlings!"
So, I meet you on the path and escort you into the house, following the others. You leave your luggage in the hallway and enter a bright, open room, which is now filled with happy voices. Small groups of women gather in front of the picture window and admire the wide view: "Look at the sky above the sea!  * And how quickly the clouds move!  * Such a great view! * Is that a sail back there? * Do you see those beams of light?!" They are talking all at once.
Evenly distributed in the room, there are easels with inviting canvases, next to each of them a little cart with brushes and paints.
Beside one of the easels, at the front end of the large room, there is a beautiful bouquet of flowers on a table, in addition to a few candles, a vase with old brushes, a large bowl with fruit and a cookie plate. At one of the walls there are the drinks: tea, coffee, water, and various juices. On closer examination, you do recognize a small sign with your name on one of the easels! And a big, beautiful china mug that has been waiting just for you… You go to the others with a smile.
Or maybe it goes like this:
You have come a long way, but now you are here: together with some others, you are welcomed at the door of the colourful house. You leave your luggage in the hall and follow the others through a back door to a courtyard. Under a densely overgrown pergola, several workstations are set up: intriguing stones are waiting for you to uncover the form that is hidden in them. Against the wall of the house, in the shade, drinks and refreshments are available. A figure in a dusty overall comes out of the garden: "Oh! There you are! Then we can finally start – I am so looking forward to working with you! First, come over here, to the chairs. A quick chat, a chick change, and then we get to work – what do you say?" You feel a broad grin spread across your face.
Or is this more like it:
You have gathered many impressions on your journey and cannot wait to put them down on paper. After you have brought your luggage to "your" room, you go to the classroom with the others. A few familiar faces smile at you, a few others seem uncertain. You go to the table at the front of the room, put your pencil case and your notebook down and lower your bag next to it. Pleased, you look around. Then you go to the others and say with a smile: "Oh, how nice that you are all here! Let's have a cup on the terrace and talk about how we will spend our week. I hereby formally open the writing retreat!" With these words you lead them through the door.
Or rather it goes:
You are suddenly very excited. You enjoyed the journey, and with each stopover a layer of tension seemed to fall away. Now, at the garden gate, the bright colours of the house in front of you, your heart is pounding: "Two whole weeks of creative coaching retreat! What was I thinking?" Before you can turn to escape, someone comes towards you. A woman with a large shopping basket smiles at you and calls over to the house: "She's here!" With a friendly nod in your general direction, she runs past you to the street. You grab your bag tighter and walk towards the open front door.
A woman with colourful hair comes towards you, smiling: "Welcome! Hope you had a pleasant journey? Just put your things right there. If you want, you can have a drink first. Here is the kitchen. Oh, and over there is the toilet. Now, tell me, what would you prefer: having a drink with me first, and getting a tour of the house, or first see your room, unpack, arrive and meet me back down here in an hour?
Anyway, it all comes down to this:
"Sometimes I wish I could stay here." You say that looking out of the big window. "It's not just the place that feels so good. It's not just the cosy house with all its possibilities or the stunning view. Practically everyone I meet here, whether participant or instructor, would be worth the trip! Above all, I get the impression that I grow when I am here. My inner self expands, I break through self-imposed or acquired boundaries that I could not see before. I am an opening blossom. And another one. And another. …"
I know exactly what you mean!
And that is why you go home again and again: to blossom, to shine and to apply what you have learned. Until your personal cycle begins again: until the restlessness drives you here again…
Heartfelt, wherever you are,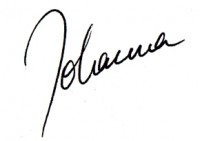 P.S.: Do you like the idea of the house of many colours?
Would you like to work there? Or attend a course?
Do you know where the house is?
Please let me know in the comments below!