These days, all over the world in many different cultures people remember their ancestors, their roots. In some places very solemn and serious, somewhere else with flowers, dancing, colourful ecstasy, and the preferred food of the dead. You could pick what suits your fancy. I'm not really one for organised religion, I prefer to build up my own rituals as the need arises. But there's a common thread:
Exchanging family stories with kindred spirits is a wonderful thing.
I am in circle with a group of women who speak openly about their roots, their families, their pains, and prides. And I am enjoying it immensely. Following their impulse, I dug out my grandmother's notes about our family and distilled my matrilineal ancestry. The one big surprise for me was that my gypsy soul comes from a long line of women who have been deeply rooted in one place, not far from where I live now.
I did not know and feel those roots until now.
My mother and my grandmother were born and raised elsewhere, me too, for some years even in another culture on another continent, where my parents still live. What I felt during these last years was that I had come to a place where I could stay. Never having stayed more than nine years in one place before, being in the 15th year in the same house feels at the same time spooky, confining, comfortable, normal, and weird. In our small town I know almost everyone by sight by now! Some days I feel exposed and controlled, but there are days where the same thing feels soothing and cosy.
It might be my age, to be honest.
Next year I'm going to be 50, my children are grown up and, to a certain extent, I feel free to live my life as I wish. At the same time there is an inner need for coherence and impact. Of course, I still want to live by the sea, but knowing that 30 km from here lie the bones of many of my great grandmothers, going back at least to 1700, makes a weighty anchor. But this is fine: I am ready for more impact, ready to throw my weight in. And somehow, this is related to connecting with my roots.
Young people are like dandelion seeds: they float with the winds to other places to grow their own roots.
This is perfect, they are supposed to do that, they are supposed to see more and learn more and build a new world. But they can do so with more strength and determination, if they know their lineage. Maybe in your life there will never come a time to rest in one place, that's not what I'm talking about. I'm talking about feeling and knowing your roots, giving yourself a stable base from which to flourish.
We need to know about our roots, even if we don't like them and should choose to nourish our soul by growing new roots in better soil.
Maybe one day I'm finally going to move to the seaside, settling into a cosy cottage, listening to the seagulls and the waves while painting, reading, writing, and loving. Maybe one day I will discover another lovely place and move there , who knows.
But today I am grateful to live here and now.
I'm grateful to know that my ancestors have been walking these hills, cultivating these fields, growing these wines, and drunk them. I'm grateful to know that my great great great great great great grandmother lived not far from here. But I am also very conscious about the other 127 like her which I do know less about.  (After all, perhaps -no, I am pretty sure- at least one of them lived by the sea…on my father's side, up in the north…)
Heartfelt, wherever you are,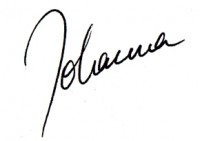 P.S.: I would love to hear from you, about your roots, about your search or even about growing new ones… I am sure: you have an interesting story to share… so?