This is part 2 of the article from the week before last. If you are one of those people who are in a more or less permanent depressive phase because the world is the way it is, then be hugged. You are not alone. Many of us feel the same way, even if perhaps unconsciously. Giftedness comes often hand in hand with an existential depression. But it is by no means mandatory to continue living your life this way! Here are a few things that can help you live in the world as it is, without slipping into depression.
(Pick and choose…after all, I put on my pants one leg at a time, too.)
IT'S BETTER TO FEEL EVERYTHING THAN TO SHUT YOURSELF OFF COMPLETELY.
Putting up imaginary walls around our souls to escape pain is a coping strategy that makes us unhappier in the long run than dealing with the present pain could ever make us. We do not grow; we do not learn; we are only hiding. And outside, far from us, the good and the beautiful happens, too. Without touching us. But we need to  touch and to be touched, by the world and by other human beings.
BEING CONNECTED IS AS IMPORTANT TO US AS THE AIR WE BREATHE.
We are pack animals. We need each other, as mirrors, as comfort, as companions, as lovers. We need our pack, our tribe, the people who have our backs, help us, and tell us the truth unvarnished, straight to our face. We also need to be that person for someone else. It may sound scary after all these years of being misunderstood. But you need your pack, my Heart. You really do. You need hugs, and on a daily basis.
Benevolent touches save our souls from dying of existential thirst.
CONNECTION CAN ALSO MAKE WAVES. ARE YOU A PARENT or a MENTOR or a COUNSELLOR?
It feels good to be aware of continuity, to see what you have received and what you give yourself. Whether within family or in a professional context, we all had and have people who have influenced us. And in turn, we also influence others… who in turn touch others… Our lives are echoed in the lives of those we touch. Ripples through life. Isn't that a beautiful thought? Maybe there is someone you want to thank for the influence on your life….
ADMITTING FEELINGS IS MORE SUSTAINABLE THAN ESCAPING INTO DRUGS OR SEARCHING FOR THE NEXT KICK.
Yes, when things are terrible or boring or uncomfortable in your life, it may sound tempting to risk everything, and some environments or people may seem more bearable under the influence of alcohol or other drugs… but seriously, you know yourself that it will not get you anywhere in the long run. It is an escape, a diversion. If you take that road consciously, fine. But do not get lost on it. Fleeing from your feelings is a pretty straight way into depression.
YOU LIVE HERE AND NOW. NOT YESTERDAY, NOT TOMORROW, NOW!
Yes, it sounds so simple, but for many of us it is difficult to accept: the past cannot be changed. We can (or must?) let go of the past pains and mistakes and joys. Hopefully, we have learned their lessons. And the future we do not know, we can only guess. We do not know what pains, joys or surprises the future will bring. Or how long our personal future will be for that matter. But we can (or must?) do everything now and today to influence the probabilities. Even if you made mistakes yesterday, you can do better today. Only today. Your action in the now is the only thing you really can control.
BE YOURSELF, EVEN IF IT'S UNCOMFORTABLE AND PAINFUL – PRETENDING COMES AT TOO HIGH A PRICE.
Always pretending, at school, at home, with friends, at the office, at the Christmas party, wears you out more than you realise. It is a short and very direct path from permanent pretence to burnout or depression. (Unfortunately, many highly gifted people can confirm this from personal experience.) Which is not to say you should not take a step back in some situations – this is also a form of energy saving, after all. Pretending should not be automatic, though, but always a conscious choice.
YOU NEED PEOPLE WITH WHOM YOU CAN SIMPLY BE YOURSELF. CANDID AND UNFILTERED.
Finding them may be difficult and take a while, but there are others out there who are like you. Or similar enough to accept you as you are. Really. You are human, and even if you are exceptional, unique, there are others like you. There are swans who see you not as the ugly duckling but as the young swan you always were. (Try the colourful round table, Mensa or search for people who have the same interests as you, be it knitting or astrophysics…)
MAYBE YOU FOUND SOME HELPFUL FOOD FOR THOUGHT IN MY ARTICLE – THAT WOULD MAKE ME HAPPY. AND DON'T FORGET:
THESE ARE MERE SUGGESTIONS, JUST PICK THE ONES THAT DO YOU GOOD…
Heartfelt, wherever you are now,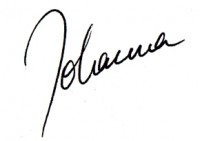 P.S. If you are depressed, please get professional support! Contact your family doctor or therapist – you do not have to go through it alone! It is, however, worth pointing out the issues of high giftedness and existential depression to any professional you decide to work with.
P.P.S. I was inspired to author this article by the book "Searching for Meaning" by James T. Webb. Highly recommended!
P.P.P.S: While proofreading right now, it occurred to me whether an AI might also feel addressed…. yes, this world is exhausting right now, but also highly interesting…