These times might be dark, but they are our times, and we have to live them. There is no use in living in the past or in living only in the future, the only moment you have even the slightest control over is right here and right now.
I do not want to belittle your feelings; it is perfectly understandable and even sane to be depressed in times like these. The world has gone crazy and turned into a dangerous potentially deadly place (even more than usual), so, yes! The world is a dark place right now. I feel it too.
There is a darkness in me, normally well hidden, that resonates with the darkest days.
There is something stirring in my darks, and I do not know if I am prepared to look at it closely. But I know I will have to eventually. Descending into our own darkness is essential for our ability to spread light.
Only knowing and understanding my dark resonance I can resist the pulling of the deep.
I have been working my shadow for a very long time now, and there are still surprises. But also, deep knowledge that my light is stronger than my dark. That is why I can (often) relax into my muddy days, the days of tired non-resistance and defeat. I know, today I am tired, tomorrow maybe worse, but there is change to be expected in the near future.
---

If you cannot believe any more in change for the better, please seek assistance!
There is no need to go alone through this dark night of the soul.
Tell your friends, your family, call the hotline, let us help, please.

---
But if you know, like me, that the future and the change are inevitable, you might be able to accept your own darkness.
Not to let it dominate your thoughts, no. Just accepting that the pendulum moves between the extremes, and we are on the ride.
So, how am I supposed to accept my darkness? Well, that takes practice. Writing, talking, therapy, coaching, painting, singing, drumming, and crying can help. Knowing that you are not alone in that can help.
And taking a limited time to really indulge in this feeling, putting a timer for 20 minutes of grieving and cursing is so helpful.
When the timer goes you must stop! You must drink a glass of water, go for walk, cook a meal or care for your children – absolutely anything, but continue complaining! You had your opportunity to do that, now you move on. Beautiful exercise.
And then, slowly but surely, you will realise there are stars in the dark.
Really, look at the darkness. In the dark nights, when the moon is gone, you can see the stars. In the deep hours of the night when everyone sleeps, there are the night birds, the whispering, the tiny things.
There are always sparks of life, maybe they are just well hidden.
So, after settling into your own darkness, getting to know your own skin from inside out, it is time to look at your surroundings with fresh eyes. This dark is just a backdrop! There is beauty in the madness, human kindness hidden behind the awful news. They are touching moments of love, unimpressed by physical distance we thrive. Because we are human.
We are wired for change, for innovation, for improvisation. We are wired for difficult times, there is no denying that.
Even on dark days like today I feel my love for humankind growing. The help, the kindness, the inventiveness touches me deeply. We are in this together, and I am glad to know that this night is full of beautiful tiny stars even when I cannot see them right now.
Remember: the dark is just a backdrop…
Heartfelt, wherever you are,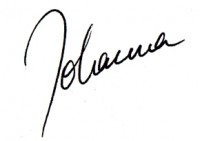 P.S.: Here you can find help and information: To write love on her arms.
P.P.S.: Remember the ongoing course Riding the tides – Onwards through the night, towards dawn and beyond… on this Saturday, 5.12.2020, 2:30 pm (Paris/Berlin) we gather for the second part "Night". You are welcome to join in!