I really enjoy creativity, in fact I have been doing so for my whole life. When the going gets rough, I turn to creativity for sanctuary and help. This year is no exception.
All around the globe we have experienced challenges, some political, some even more essential. Our world has changed and now we have to adapt. Luckily, we are human beings and adapting is our core specialty. We will see a new dawn and the new year – riding the tides. Creativity can help us with that.  It always does.

I
propose
a
four
-part
course
for
the
advent
,
following
the
flow
from the darkness into
the
returning
light
of
the
sun
.
Over the course of four weeks we will explore our own rich darkness, the beauty of the night, the elation of dawn and and the requirements of daytime. It is essential to our wellbeing as humans to find our own way of riding the tides. Whenever we loose our balance it gets complicated. This course is about settling into yourself, finding the essential in your life, rejoicing into change and then preparing to go out and cooperate with others. 
Intentional Creativity® Workshop "Riding the Tides – Onwards through the Night, towards Dawn and beyond…" Reserve your seat!

4 Zoom-Sessions of 2,5 hours (total of 10 hours)

4 Saturdays from 14:30 – 17:00 (28.11. & 5.12. & 12.12. & 19.12.2020)

Different techniques – Absolutely no experience needed!

A simple supply list will be provided upon registration. Most of it you will have already lying around.

Course will not be recorded, assuring your privacy. Small group of 5-9.

Support will be available throughout the 4 weeks and beyond… until end of january.

Investment of 90€ for the whole series (or 25€ per session, should you not be able to attend all.)

Payment via paypal or bank transfer
Riding the Tides, We will go onwards through the night, towards dawn and beyond.
Using different creative techniques like collage and metacognitive drawing to spark insights is one of the most enjoyable and rewarding things you can do with office supplies. Probably one of the most important things, too. When you add art supplies like acrylics or watercolour or coloured pencils is when the fun really starts! This is about more than just creativity techniques,
it's

designed to help you

get

through

the

last

weeks

of

this

dark

year

without

losing

your

mind

completely

.

I will not promise you emotional healing, lifechanging revelations or spontaneous awakening. They might occur, that is true, but that depends on you. I can just provide ideas, sparks of inspiration… and I am willing to stay by your side in their exploration.  
I
am
your
creative
companion
on a tough
road
through
rough
territory
.
It is in my nature to always add some joy, some laughter, some freedom of mind and some colours to everything – so you can expect the opportunity to go deep while at the same time having fun doing it. What's better than that?!
Sometimes you may not even realize the importance of a thought, or the depth of a revelation… but in using Intentional Creativity® you will  experience the shift anyway. That`s the beauty.

In a limited group of up to 9 there will be time for you to share and be witnessed.
We have only limited time, but if there arise things that you want to explore further, you can always do that. On your own, in community, or working with me. And now, onwards through the night, towards dawn and beyond!
I am looking forward to this unique experience with you! Register here

Heartfelt, wherever you are,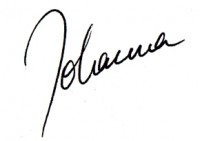 P.S.: On the full moon, 30.12.2020, there is going to be another IC Session: "Collaging your way into 2021"! Start gathering old magazines… :-) Reserve your seat!
P.P.S.: If you want to know more about me and Intentional Creativity®, have a look at this book.