Now, who is that again, this Late-Night Muse? Well, some of my readers know that as a graduate from Color of Woman Training 2020, I am currently participating in VIVID, a week of Intentional Creativity®, which basically means painting a lot and communicating via videocalls with wonderful women from all over the world. Tragically for us in Europe, it is a very Californian schedule… so I get up late and stay awake till the wee hours of the morning. Suits me, as I am an owl, but clashes with the outside world. I do not see much of my husband,
instead I get to hang out with the Midnight Muse, the Late-Night Muse, and the Wee Hours Muse…
These are wild creatures, I tell you. And they are trying to convince me of "letting my wild side out". No idea what they might be talking about…but they insist. Particularly the Late-Night Muse is harassing me. She pokes and prods at every little rebellious thought. Maybe I am going to give in… and stay up all night? Or drink a gin and tonic? Smoke a cigar? Paint naked? I don't know yet!
I will have to listen closely to the Late-Night Muse.
She may not be very clear, nor very loud in her way of speaking. But she is very inventive and demanding. Sometimes she wants me to go to bed, silently and like a child, cuddling a toy. Sometimes she wants me to stay up, connect with women from another continent and spend wonderful hours in deep conversations while sipping tea with milk. Sometimes she makes me fall in love with a smile that keeps haunting me in my dreams. Sometimes she makes me listen to stories that break my heart.
Other times she just drops a book on my feet and orders me to read. She is a wise mistress, this one.
Being late, or early – it is a matter of perspective, after all – I hesitate. Am I going to bed? I could really do with a good night's sleep. Or am I going to blog now, so I can paint tomorrow with daylight? That would be wise. On the other hand, I could paint now… in the cosy embrace of the silent night. What shall I do, Late Night Muse?
"Well, you ought to join another conversation, honey! Go on, click that link, join that call… after all, the best time to live is the present!"
And so, I follow her lead. I learn about other women, about their lives, their dreams and hopes, their needs and wisdom. It is a colourful world and I enjoy this kaleidoscope immensely! But the most important thing the muses show me this week is something obvious. They show me the beauty, the hope, the love of these creative women. And they show me how alike we all are, no matter what. Beneath the different languages, experiences and looks there is a woman, a human being, just like me. And one I love to talk, create, and cry and laugh with.
Right now, in the deepest hours of darkness, my life is filled with blissful light.
So, what are you going to do when the unruly muses knock on your door and tell you to spend time and money on something crazy, creative, and wonderful? Are you going to listen to your Late-Night Muse? Or are you going to sleep like a good girl…?
Heartfelt, wherever you are,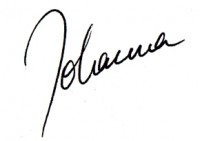 P.S.: In case you are wondering: the Wee Hour Muse is fun! No inhibitions, no rules, very imaginative and easy to please… sadly, she often falls asleep in the middle of a sentence. But her singing voice, oh!